Remember the victims of Westerbork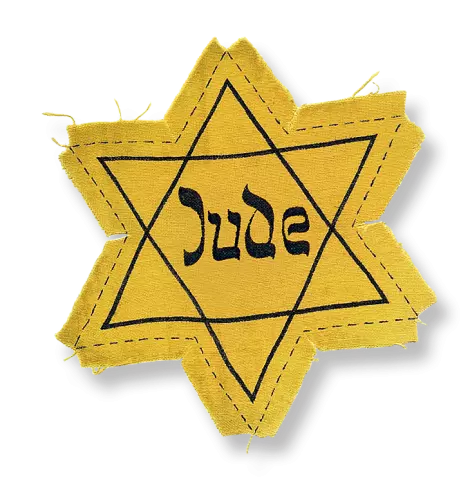 Camp Westerbork was a transit camp in Drenthe province, northeastern Netherlands, during World War 2. Established by the Dutch government in the summer of 1939, Camp Westerbork was meant to serve as a refugee camp for Jews from Germany who had illegally entered the Netherlands. Camp Westerbork was utilized as a staging ground for the deportation of Jews. Only one-half square kilometer (119 acres) in area, the camp was not built for the purpose of industrial murder as were the Nazi extermination camps in Poland.
"Westerbork was a transit camp"
"For evil to flourish, it only requires good men to do nothing".
Simon Wiesenthal
Copyright: USHMM, Bundesarchiv, Camps, Arolsen Archives and others (used with permission)
History, definition and facts about Westerbork
The Westerbork transit camp was considered by Nazi standards as "humane". Jewish inmates with families were housed in 200 interconnected cottages that contained two rooms, a toilet, a hot plate for cooking, and a small yard. Single inmates were placed in oblong barracks which contained a bathroom for each sex.
Train waggons were used at Westerbork from July 1942 to September 1944 which deported around 105.000 Jews during the period. Jewish inmates were deported in waves to Auschwitz concentration camp (65 waggons of 60.330 people), Sobibor (19 waggons of 34.313 people), Theresienstadt ghetto and the Bergen-Belsen concentration camp (9 waggons of 4.894 people). Almost all of the 94.643 people deported to the Auschwitz complex and Sobibor in German-occupied Poland were killed upon arrival.
The Westerbork transit camp also had a school, orchestra, hairdresser, and even restaurants designed by SS officials to give inmates a false sense of hope for survival and to aid in avoiding problems during transportation. Cultural activities provided by the Nazis for designated deportees included metalwork, jobs in health services, and other cultural activities. A special, separate work cadre of 2.000 "permanent" Jewish inmates was used as a camp labor force. Within this group was a sub-group constituting a camp police force which was required to assist with transports and keep order. The SS actually had very little to do with selecting transferees; this job fell to another class of inmates that made up a sort of security service. Most of these 2.000 "permanent" inmates were eventually sent to concentration or death camps themselves.
Notable prisoners in the transit camp Westerbork included Anne Frank, who was transported to Camp Westerbork on August 4, 1944 and Etty Hillesum, each of whom wrote of their experiences in diaries discovered after the war. Anne remained at the camp in a small hut until September 3, when she was deported to Auschwitz.
Etty Hillesum was able to avoid the Nazi dragnet that identified Jews until April 1942. Even after being labeled a Jew, Hillesum began to report on antisemitic policies. She took a job with Judenrat for two weeks and then volunteered to accompany the first group of Jews sent to Westerbork. Hillesum stayed at Westerbork until September 7, 1943, when she was deported to Auschwitz. She died there three months later.
Camp Westerbork also housed German film actress and cabaret singer Dora Gerson, who was interned there with her family before being sent to Auschwitz, and Professor Sir William Asscher, who survived the camp when his mother secured his family's release by fabricating English ancestry. Jona Oberski wrote of his experience as a small child at Westerbork in his book, Kinderjaren "Childhood", published in the Netherlands in 1978 and later made into the film, Jonah Who Lived in the Whale.
Jacques Schol, a Dutchman, was commander of the camp from July 16 1940 and until January 1943. He was known for his brutality against Jewish inmates, kicking inmates to death.
German authorities took control of Westerbork from the Dutch government on July 1, 1942. Deportations began under the orders of Gestapo sub-Department IV-B4, which was headed by Adolf Eichmann. Within the confines of the camp, German SS commanders were in charge of inmates, but squads of Jewish police and security were used to keep order and aid in transport, as noted above.
Transports came to a halt at Camp Westerbork in September 1944. Allied troops neared Westerbork in early April, 1945 after German officials abandoned the camp. Westerbork was liberated by Canadian forces on April 12, 1945. A total of 876 inmates were found. The War Diary of the South Saskatchewan Regiment referenced the camp in its entry for April 12, 1945.
Notable inmates
---
Original video footage
Copyright of this video: Kamp Westerbork
Real eyewitness testimonies
Bert Gosschalk - Westerbork survivor
---

"A warm thank you to the United States Holocaust Memorial Museum for their willingness to help in allowing their testimonies to be featured on my website.
---
Westerbork was a transit camp
The camp specifications
Location: Westerbork, the Netherlands
---
Date of operation:
May 1940 - 12 april 1945
Number of prisoners:
97,776 deported
Prisoners murdered:
Unknown number of
The camp was liberated by:
South Saskatchewan Regiment, 2nd Canadian Infantry Division
---
Liberated on: 12 april 1945
---
Visit the official memorial website
---

"None of us who entered the camp had any warning what so ever of what we were about to see".
Who were the camp commanders?