---
Book specifics
Number of pages: 512 pages
---
The luck of the draw
Beginning on August 17, 1942, American heavy bomber crews of the Eighth Air Force took off for combat in the hostile skies over occupied Europe. The final price was staggering. 4.300 B-17s and B-24's failed to return and nearly 21.000 men were taken prisoner or interned in a neutral country and a further 17.650 airmen made the ultimate sacrifice.
Luck of the Draw is more than a war story. It's the incredible, inspiring story of Frank Murphy, one of the few survivors from the 100th Bombardment Group, who cheated death for months in a German POW camp after being shot out of his B-17 Flying Fortress. His bravery earned him the Air Medal, the Purple Heart, and the Prisoner of War Medal. The incredible stories of Murphy and his Eighth Air Force's 100th Bomb Group.
CNN journalist, Chloe Melas, the granddaughter of Frank Murphy, has made it her personal mission to bring her grandfather's compelling memoir, "Luck of the Draw" to readers everywhere. Frank's story will also be featured in the upcoming Steven Spielberg and Tom Hanks Apple TV+ series, Masters of the Air. The book comes with a foreword written by granddaughter Chloe Melas and daughter Elizabeth Murphy who holds a Masters of English Literature from Northern Arizona University and is the author of numerous children's books.
High Flying Praise For Luck Of The Draw
"In the pursuit of authenticity, of accurate history and undeniable courage, no words matter more than, 'I was there.' Read Luck of the Draw and the life of Frank Murphy and ponder this: how did those boys do such things?"
- Tom Hanks
"A gripping, inspirational account of incredible bravery, resilience, and sheer will to survive. A truly extraordinary story!"
- General David Petraeus, U.S. Army (Ret.)
Frank Murphy's family who made the book possible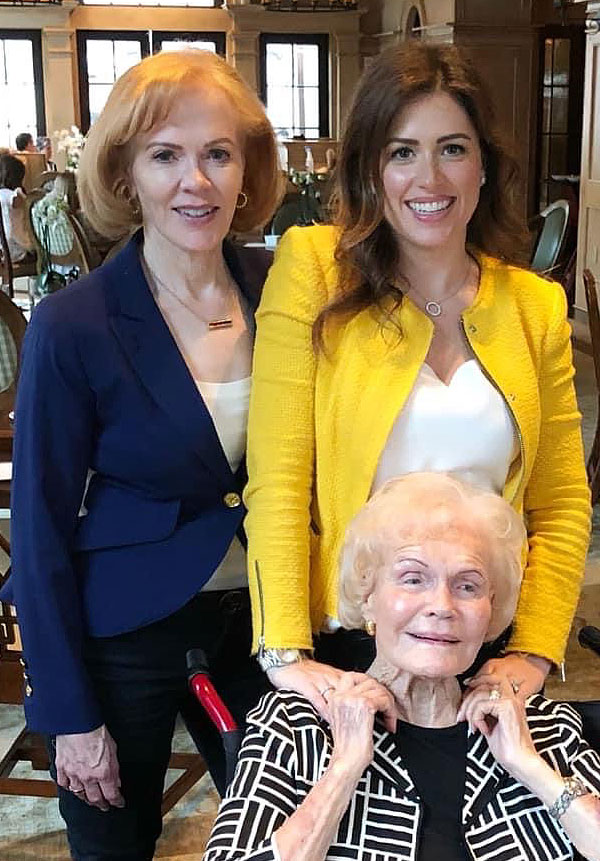 Daughter Elizabeth Murphy (standing left), Granddaughter Chloe Melas (standing right) and Frank's wife, Mrs Ann Murphy were responsible to get Frank's inspiring memoirs to a broard audience.
---