On November 26, 1941, a Japanese task force (the Striking Force) of six aircraft carriers: Akagi, Kaga, Sōryū, Hiryū, Shōkaku, and Zuikaku departed northern Japan en route to a position northwest of Hawaii, intending to launch its 408 aircraft to attack Pearl Harbor: 360 for the two attack waves and 48 on defensive combat air patrol (CAP), including nine fighters from the first wave.
The first wave was to be the primary attack, while the second wave was to attack carriers as first objective and cruisers as second one, afterward second wave was to attack battleships. The first wave carried most of the weapons to attack capital ships, mainly specially adapted Type 91 aerial torpedoes which were designed with an anti-roll mechanism and a rudder extension that let them operate in shallow water. The aircrews were ordered to select the highest value targets (battleships and aircraft carriers) or, if these were not present, any other high value ships (cruisers and destroyers). First wave dive bombers were to attack ground targets. Fighters were ordered to strafe and destroy as many parked aircraft as possible to ensure they did not get into the air to intercept the bombers, especially in the first wave. When the fighters' fuel got low they were to refuel at the aircraft carriers and return to combat. Fighters were to serve CAP duties where needed, especially over US airfields.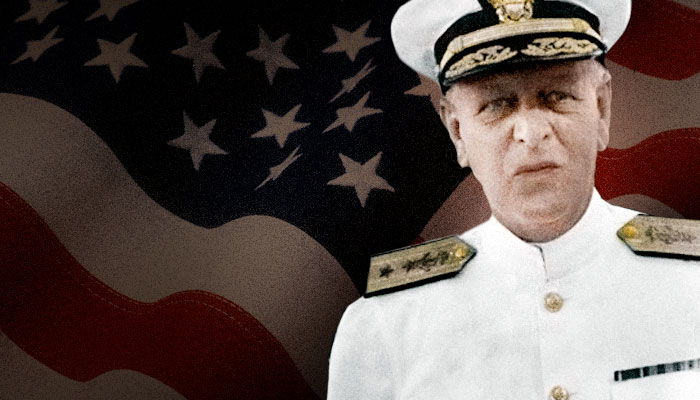 American Admiral Husband Edward Kimmel (February 26, 1882 – May 14, 1968) was a four-star admiral in the United States Navy and Commander-in-chief of the U.S. Pacific Fleet at the time of the Japanese attack on Pearl Harbor. He was removed from that command after the attack and reduced to the two-star rank of rear admiral.
Before the attack commenced, two reconnaissance aircraft launched from cruisers Chikuma and Tone were sent to scout over Oahu and Maui and report on enemy fleet composition and location. Reconnaissance aircraft flights risked alerting their enemy, and were not necessary. US fleet composition and preparedness information in Pearl Harbor was already known due to the reports of the Japanese spy Takeo Yoshikawa. A report of the absence of the US fleet in Lahaina anchorage off Maui was received from the fleet submarine I-72. Another four scout planes patrolled the area between the Japanese carrier force (the Kido Butai) and Niihau, to detect any counterattack.
Submarines
Fleet submarines I-16, I-18, I-20, I-22, and I-24 each embarked a Type A midget submarine for transport to the waters off Oahu. The five I-boats left Kure Naval District on November 25, 1941, coming to 10 nautical miles (19 km; 12 mi) off the harbor mouth and launched their charges at about 01:00 on December 7. At 03:42 Hawaiian Time, the minesweeper Condor spotted a midget submarine periscope southwest of the Pearl Harbor entrance buoy and alerted the destroyer Ward. The midget may have entered Pearl Harbor. However, Ward sank another midget submarine at 06:37 in the first American shots in the Pacific Theater. A midget submarine on the north side of Ford Island missed the seaplane tender Curtiss with her first torpedo and missed the attacking destroyer Monaghan with her other one before being sunk by Monaghan at 08:43.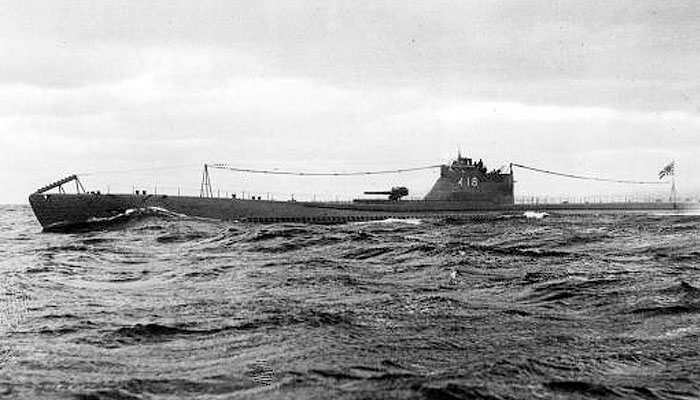 The I-18 Japanese submarine
A third midget submarine grounded twice, once outside the harbor entrance and again on the east side of Oahu, where it was captured on December 8. Ensign Kazuo Sakamaki swam ashore and was captured by Hawaii National Guard Corporal David Akui, becoming the first Japanese prisoner of war. A fourth had been damaged by a depth charge attack and was abandoned by its crew before it could fire its torpedoes. Japanese forces received a radio message from a midget submarine at 00:41 on December 8 claiming damage to one or more large war vessels inside Pearl Harbor. The fifth midget submarine was found in three parts in 1992, 2000 and 2001 by Hawaii Undersea Research Laboratory's submarines outside Pearl Harbor within US amphibious warfare debris field. Both torpedoes were missing and their fate correlates to the reports of firing two torpedoes at light cruiser St. Louis at 10:04 AM at Pearl Harbor entrance and possible torpedo firing at destroyer Helm at 08:21 AM.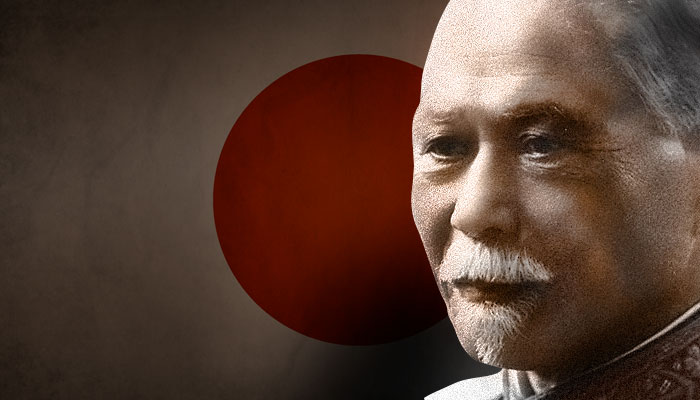 Isoroku Yamamoto (4 April 1884 – 18 April 1943) was a Japanese Marshal Admiral and the commander-in-chief of the Combined Fleet during World War II, a graduate of the Imperial Japanese Naval Academy.
First wave composition
The first attack wave of 183 planes was launched north of Oahu, led by Commander Mitsuo Fuchida.
1st Group (targets: battleships and aircraft carriers)
49 Nakajima B5N Kate bombers armed with 800 kg (1760 lb) armor piercing bombs, organized in four sections
40 B5N bombers armed with Type 91 torpedoes, also in four sections
2nd Group (targets: Ford Island and Wheeler Field)
51 Aichi D3A Val dive bombers armed with 550 lb (249 kg) general purpose bombs
3rd Group (targets: aircraft at Ford Island, Hickam Field, Wheeler Field, Barber's Point, Kaneohe)
43 Mitsubishi A6M Zeke fighters for air control and strafing
6 planes failed to launch due to technical difficulties
As the first wave approached Oahu, it was detected by the U.S. Army SCR-270 radar at Opana Point near the island's northern tip. This post had been in training mode for months, but was not yet operational. Although the operators, Privates George Elliot Jr. and Joseph Lockard, reported a target, a newly assigned officer at the thinly manned Intercept Center, Lieutenant Kermit A. Tyler, presumed it was the scheduled arrival of six B-17 bombers. The direction from which the aircraft were coming was close (only a few degrees separated the two inbound courses), while the operators had never seen a formation as large on radar; they neglected to tell Tyler of its size, while Tyler, for security reasons, could not tell them the B-17s were due (even though it was widely known).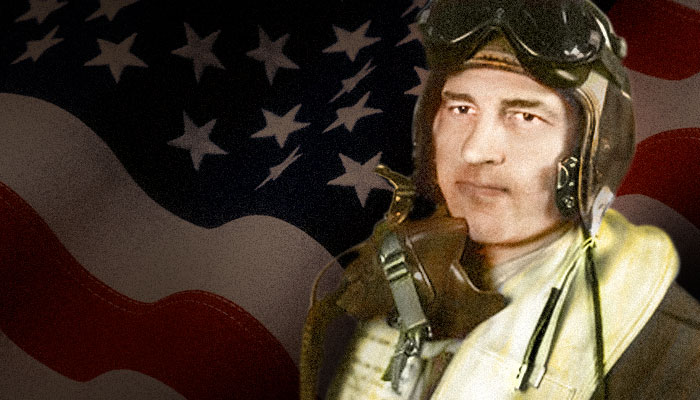 Kermit A. Tyler (April 13, 1913 – January 23, 2010) was an American Air Force officer. Tyler was assigned as a pilot in the 78th Pursuit Squadron at Pearl Harbor on 7 December 1941, the day Japan attacked Pearl Harbor.
As the first wave planes approached Oahu, they encountered and shot down several U.S. aircraft. At least one of these radioed a somewhat incoherent warning. Other warnings from ships off the harbor entrance were still being processed or awaiting confirmation when the attacking planes began bombing and strafing. Nevertheless, it is not clear any warnings would have had much effect even if they had been interpreted correctly and much more promptly. The results the Japanese achieved in the Philippines were essentially the same as at Pearl Harbor, though MacArthur had almost nine hours warning that the Japanese had already attacked at Pearl.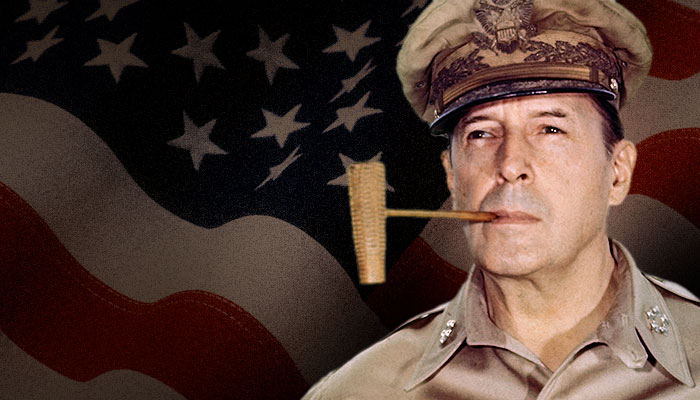 General of the Army Douglas MacArthur (26 January 1880 – 5 April 1964) was an American general and field marshal of the Philippine Army who was Chief of Staff of the United States Army during the 1930s and played a prominent role in the Pacific theater during World War II.
The air portion of the attack on Pearl Harbor began at 7:48 a.m. Hawaiian Time (3:18 a.m. December 8 Japanese Standard Time, as kept by ships of the Kido Butai), with the attack on Kaneohe. A total of 353 Japanese planes in two waves reached Oahu. Slow, vulnerable torpedo bombers led the first wave, exploiting the first moments of surprise to attack the most important ships present (the battleships), while dive bombers attacked U.S. air bases across Oahu, starting with Hickam Field, the largest, and Wheeler Field, the main U.S. Army Air Corps fighter base. The 171 planes in the second wave attacked the Air Corps' Bellows Field near Kaneohe on the windward side of the island, and Ford Island. The only aerial opposition came from a handful of P-36 Hawks, P-40 Warhawks and some SBD Dauntless dive bombers from the carrier USS Enterprise.
Men aboard U.S. ships awoke to the sounds of alarms, bombs exploding, and gunfire, prompting bleary-eyed men to dress as they ran to General Quarters stations. (The famous message, "Air raid Pearl Harbor. This is not drill.", was sent from the headquarters of Patrol Wing Two, the first senior Hawaiian command to respond.) The defenders were very unprepared. Ammunition lockers were locked, aircraft parked wingtip to wingtip in the open to deter sabotage,[84] guns unmanned (none of the Navy's 5"/38s, only a quarter of its machine guns, and only four of 31 Army batteries got in action). Despite this low alert status, many American military personnel responded effectively during the battle. Ensign Joe Taussig, Jr. aboard USS Nevada, commanded ship's antiarcraft artillery, was severely wounded, but continued to be on post. Lt. commander F.J. Thomas was commanding USS Nevada in captain's absence and got her under way until the ship was grounded at 9:10 a.m. One of the destroyers, USS Aylwin, got underway with only four officers aboard, all ensigns, none with more than a year's sea duty; she operated at sea for 36 hours before her commanding officer managed to get back aboard. Captain Mervyn Bennion, commanding USS West Virginia, led his men until he was cut down by fragments from a bomb which hit USS Tennessee, moored alongside.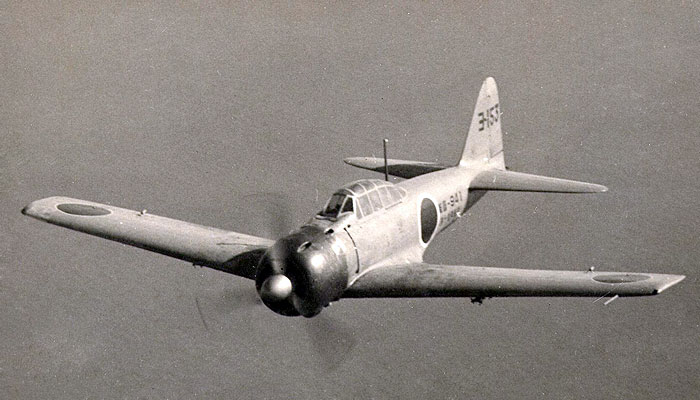 The Mitsubishi A6M Zero was a long-range fighter aircraft, manufactured by Mitsubishi Heavy Industries, and operated by the Imperial Japanese Navy from 1940 to 1945.
Second wave composition
The second planned wave consisted of 171 planes: 54 B5Ns, 81 D3As, and 36 A6Ms, commanded by Lieutenant-Commander Shigekazu Shimazaki. Four planes failed to launch because of technical difficulties. This wave and its targets comprised:
1st Group
54 B5Ns armed with 550 lb (249 kg) and 132 lb (60 kg) general purpose bombs
27 B5Ns – aircraft and hangars on Kaneohe, Ford Island, and Barbers Point
27 B5Ns – hangars and aircraft on Hickam Field
2nd Group (targets: aircraft carriers and cruisers)
78 D3As armed with 550 lb (249 kg) general purpose bombs, in four sections (3 aborted)
3rd Group – (targets: aircraft at Ford Island, Hickam Field, Wheeler Field, Barber's Point, Kaneohe)
35 A6Ms for defense and strafing (1 aborted)
The second wave was divided into three groups. One was tasked to attack Kāneʻohe, the rest Pearl Harbor proper. The separate sections arrived at the attack point almost simultaneously from several directions.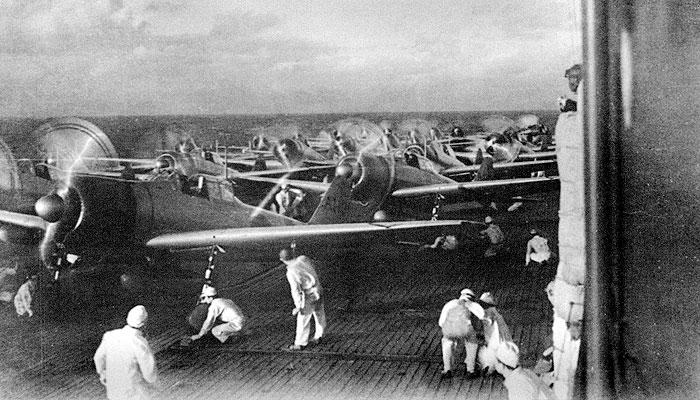 A6M2 Zero fighters prepare to launch from Akagi as part of the second wave during the attack on Pearl Harbor
Ships hit
Arizona: hit by an armor-piercing bomb, exploded; total loss. 1,177 dead.
Oklahoma: hit by five torpedoes, capsized; total loss. 429 dead. Refloated November 1943; capsized and lost while under tow to the mainland May 1947.
West Virginia: hit by two bombs, seven torpedoes, sunk; returned to service July 1944. 106 dead.
California: hit by two bombs, two torpedoes, sunk; returned to service January 1944. 100 dead.
Nevada: hit by six bombs, one torpedo, beached; returned to service October 1942. 60 dead.
Tennessee: hit by two bombs; returned to service February 1942. 5 dead.
Maryland: hit by two bombs; returned to service February 1942. 4 dead (including floatplane pilot shot down).
Pennsylvania (Kimmel's flagship):[105] in drydock with Cassin and Downes, hit by one bomb, debris from USS Cassin; remained in service. 9 dead.
Ex-battleship (target/AA training ship)
Utah: hit by two torpedoes, capsized; total loss. 64 dead.
Cruisers
Helena: hit by one torpedo; returned to service January 1942. 20 dead.
Raleigh: hit by one torpedo; returned to service February 1942.
Honolulu: Near miss, light damage; remained in service.
Destroyers
Cassin: in drydock with Downes and Pennsylvania, hit by one bomb, burned; returned to service February 1944.
Downes: in drydock with Cassin and Pennsylvania, caught fire from Cassin, burned; returned to service November 1943.
Shaw: hit by three bombs; returned to service June 1942.
Auxiliaries
Oglala (minelayer): Damaged by torpedo hit on Helena, capsized; returned to service (as engine-repair ship) February 1944.
Vestal (repair ship): hit by two bombs, blast and fire from Arizona, beached; returned to service by August 1942.
Curtiss (seaplane tender): hit by one bomb, one crashed Japanese aircraft; returned to service January 1942. 19 dead.